The King of Fighters '97 is a 2D fighting game released by SNK in 1997.
Introduction
The 4th Installment of the series,its one of the best games due to the novelty about choose two types of power gauges,the Advanced that is KOF96 style with Evasion and Run but with power stocks for Super Moves,and the Extra that is the KOF95 style about Charge Bar and dashes.
And features a "Boss Team" along with fastest versions of Iori and Leona as first bosses.
Its one of the most "canonical competetive"* ones and specially in China.
I define them any KOF outside of a Dream Match like 2000,XI and 13 due to their own features--HanzoHimemiya (talk) 02:47, 15 December 2015 (MSK)
The Characters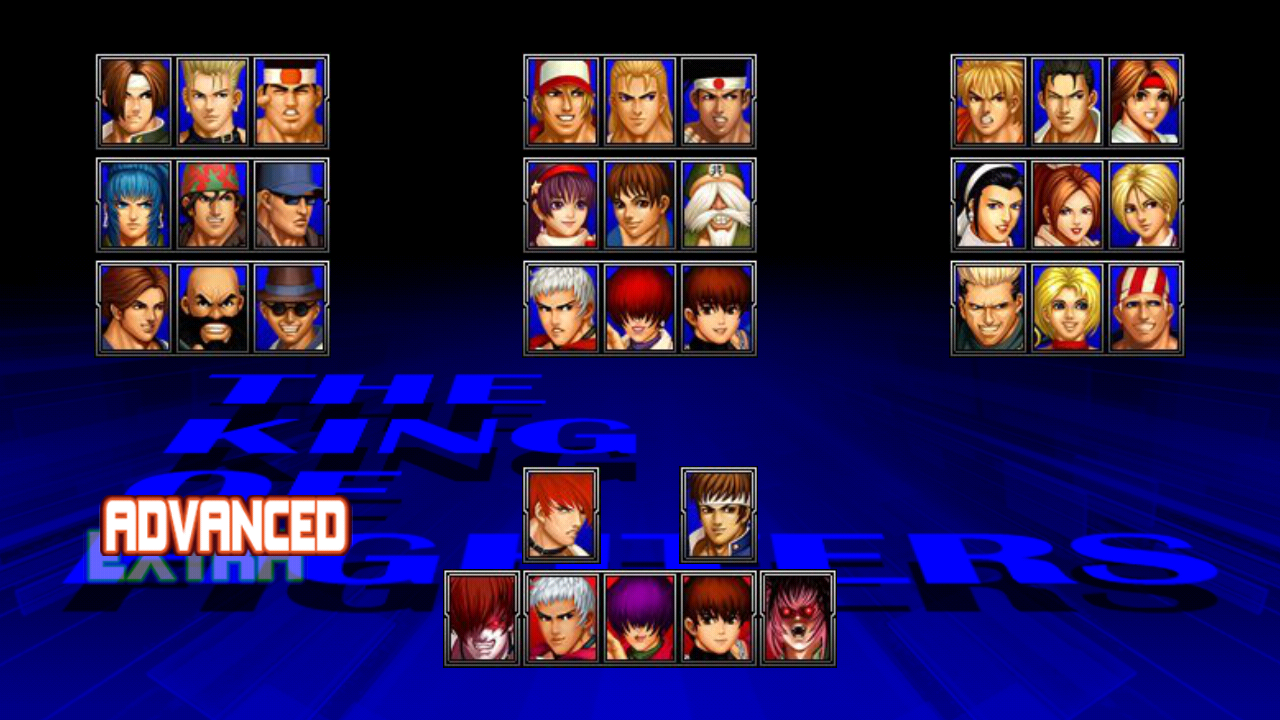 | Japan Team | Fatal Fury Team | Art of Fighting Team |
| --- | --- | --- |
| | | |
| Ikari Warriors Team | Psycho Soldiers Team | Women Team |
| | | |
| Korea Team | New Face Team | Special Team |
| | | |
| Single Entries | Secret Characters | Bosses |
| | To Select '94 Kyo, Highlight Kyo Kusanagi and Hold Start and press A or D | |